FLYING PRIVATE HAS NEVER BEEN THIS EASY
For over a decade AirJets has been delivering consistently outstanding on-demand jet charter service around the world. Our unmatched safety standarts, aircraft expertise and our commitment to exceptional service made us the jet charter broker of choice for some of Europe's most discerning travelers.
---
---
AirJets offers the solution to gather all advantages in organizing a custom-made business trip: you cantravel quickly whenever and wherever you want
---
SAFETY FIRST
Step onto that jet knowing everything has been done to ensure the safest flight. Our approved aircraft vendors meet the strictest standards in the jet charter industry. Critical safety checks on every aircraft, every flight. Trusted and screened aircraft operators.
---
---
The schedule is yours. Whenever you wish to make your travel arrangements easier, more efficient and with absolute comfort and confidentiality you will find that Business Aviation is the best solution.
---
ADDITIONAL SERVICES
The main reasons our clients choose to charter private jets are time saving and comfort of the additional services. The additional services AirJets can offer you:
Catering services on board
You can order your favorite meal and we will do our best to satisfy your wish. Medium and Large Jets have equipped kitchens to serve you cold and warm meals which can satisfy even the most particular nutritional needs. Catering follows rigorous safety and health standards. Meals are prepared according to the type of flight. Tea, coffee, alcoholic and non alcoholic drinks can be served on any flight.
---
---
Anticipated departures
Your airplane will land at the chosen airport one hour and a half before your departure, it will be ready for takeoff an hour earlier than expected if requested.
---
LIMOUSINE SERVICES
We are working with the most reliable and professional companies delivering limousine services and airport transfers. Private parking can also be arranged.
---
---
Meet your Captain
Your captain will give you all the information you may wish to know about the journey: from aircraft performance, to weather forecast, to catering.
---
VIP LOUNGES AND WAITING ROOMS
Our clients have access to VIP lounges and waiting rooms at the airports of departure and arrival. You can choose to relax before getting on your plane or work on your computer and make phone calls in absolute privacy.
---
---
YOUR PRIVACY
Once on board your jet becomes your private space. Confidentiality and privacy are the main objectives of our service. Check-in is done in a simple, quick and tactful manner. Your private aircraft will be ready 30 minutes before departure and able to take off just 15 minutes after your arrival. Many airports allow you to drive to your aircraft directly. As soon you arrive you will be greeted by your Captain to welcome you on board. Every step of the flight will be in total privacy.
---
---
To the top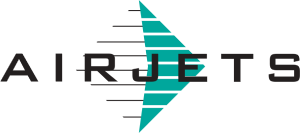 © 2008- 2023 AIRJETS. All rights are reserved.
Privacy Policy