14 September 2023
World's Most Luxurious Private Jet Terminal
---
The Caribbean Islands for long now, has been a playground of the rich and famous. It exudes uber indulgence like few places can, boasting a lifestyle that makes it a luxury haven. Seekers of both privacy and comfort make a beeline for it. It's no surprise then that St. Kitts, one of Caribbean's boutique islands, has an airport that is as much an attraction as any other landmark on the island. It can cater to a maximum of 75 VIP Passengers at any hour of the day or night.
The airport's private jet terminal – Kayan Jet, has been designed as the New Caribbean Gateway, a uniquely-crafted door-to-door arrival and departure exclusive 5-star experience, where global influencers can arrive and depart with expert service and attention to detail. Designed to exude elegance and understated lavishness, requires an in-depth understanding of all things luxury—an area of expertise for Bobby Mukherji & Associates. Despite some top design firms prevalent in and around Miami which is only 2 hours away, One of India's best design firm was tapped to create this marvel. The firm has the distinction of being the only one from India to have won such a prestigious assignment among other projects executed by them across the globe.
14 August 2023
Copalis – America's only
beach airport
---
Whether you are a pilot, a hiker, a beachcomber or just interested in random facts, there is a location on the Olympic Peninsula that offers something not found anywhere else in America. It isn't the Hoh Rainforest, the Killer Mountain Goats or the lifetime of memories. It also isn't the Bigfoot tours or the amazing trails that are all over. No, the Olympic Peninsula offers the last of the airports that consist of nothing more than the sand on the beach.
The city of Copalis, Washington is home to some of the strangest beach dwellers known to man, as well as an airport that exists that is one of the most unique in the world. The airport, which is really just a section of beach along the Pacific Ocean, limits your landings to low tide and pilots have to be aware of everything from cars and people to driftwood. The airport is also legally in the boundary of the Olympic Coast National Marine Sanctuary, which limits flights below 2000 feet. However, since this is an airstrip, they allow the pilot to take a quick pass over the beach to check for debris, cars people and sand conditions before they land. Pilots are encouraged to land on dark color sand, as it is usually more compact and easy to land on, as opposed to the loose white sand. Finally, once you have landed, you are to make sure you park your plane above the high tide mark, otherwise, you may not have a plane when you want to depart.
Obviously this area is limited to flights, but with new weather apparatus, as well as more visible markers for where your plane could land, this would make for an amazingly unique place to stay while touring the Olympic Peninsula
6 July 2023
FAQ. IN-FLIGHT QUESTIONS
---
Can I smoke on my flight?
There are some individuals who fly private for one reason only, so they can smoke their cigarettes or favorite cigars/pipes while in flight. If your preference is smoking, no problem, we will find you a private airplane that allows smoking on board. You must let us know about this requirement before as special accommodations will need to be made.
Do the aircraft have bathrooms?
Private charter aircraft size can range from 2 seater piston aircraft to 16 passenger heavy jets to 220+ passenger airliners. Generally speaking, the smaller the aircraft, the fewer amenities can fit on the plane. Depending on the size aircraft you select, will also influence whether or not there is a restroom on board. In the aviation industry there are a few names for the bathroom. You may hear the terms "Potty, Lav, or lavatory".
If your aircraft does have a Lavatory, this restroom may be beautifully designed with a fully enclosed space consisting of a toilet, sink and enough room to change your clothing. Sometimes with smaller aircraft, there can be a semi-enclosed lavatory which would be shielded from the cabin with a retractable curtain. For the smallest aircraft, there may be a potty seat that lifts up for emergency use only or no restroom capability at all.
21 June 2023
The next big thing in private jets
Airbus A380
---
The Airbus A380 has officially found a new lease on life as an ultra-luxurious private jet.
Sparfell and Partners announced at the European Business Aviation Convention and Exhibition that it will offer second-hand Airbus superjumbos for sale as head-of-state aircraft. The Geneva-based firm also announced that it will work with London's Winch Design to create the A380 private jet's opulent interior.
While Sparfell did confirm that the A380s it has been tasked with selling are used, they declined to disclose the source for these aircraft. According to Flight Global, Sparfell's superjumbos are believed to be the four early-build A380s coming off lease from Singapore Airlines. Although the cost of the conversion is not revealed, a company representative said that the converted A380s will cost less than a comparable new Ultra VIP transport.
The announcement represents the beginning of a new phase in life for the iconic aircraft. In fact, with the earliest production A380s expected to enter the second-hand market over the next few years, the ultra-lux executive jet market may be a viable channel for these planes. Until now, most industry observers have looked towards high-density, low-cost, long-haul carriers or bargain-hunting mainline carriers as potential second-hand customers.
The A380 as a VIP transport is not a new idea. However, there have been few willing to take on the world's largest airliner as a private jet. In 2007, Saudi Arabia Prince did place an order for such an aircraft. However, the proposed aircraft never came to fruition and the order was eventually stricken from the Airbus order book
19 May 2023
FAQ. IN-FLIGHT QUESTIONS
---
Are there any luggage limitations or recommendations?
Each aircraft has different baggage compartment sizes and weight limitations. Your baggage will be stored in the Aft of the aircraft or the nose for your safety and convenience. When flying privately it is important to let us know what your expected baggage weight and size will be so we can accommodate you and your guests. It is always a best practice to travel with soft-sided baggage if you are looking to maximize the amount of items you will be bringing. If you have concerns about your fragile items or over-sized baggage, just give us a call and we can walk you through all the options.
---
---
To the top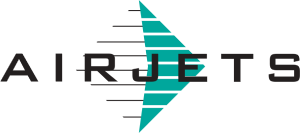 © 2008- 2023 AIRJETS. All rights are reserved.

Privacy Policy

ve